The Hidden Reason Why You're Barely Inching Closer To Your Online Business Goals
You're doing everything right: you're enrolled in high-level training courses, you reach out to your network when you get stuck,
and your Evernote contains a clear list of "to dos."
But despite all these things,
your audience business is more dream than reality.
What are you missing?
Meet the Accountability Coach and former ABM student adviser who helped 100's of aspiring entrepreneurs stay on track.
The Missing Piece: Making Your To-Do List Do-Able

When I asked my former ABM students how I could best help them, many of them said the same thing:
"I need someone to actually hold me accountable every week for doing the things I said I was going to do."
One student even described it as "needing someone to hold her feet to the fire!"
That's when it hit me: the missing piece to building your online business isn't that you don't know what to do next.
The real problem is that the things on your to do list feel like they will take tons of time and energy to complete!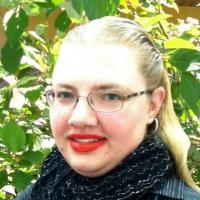 This is where I come in.
I have an almost uncanny ability to break down big projects, like creating your first landing page and email opt-in offer, into smaller pieces that can be done in a few hours.
And I'm guessing that, like my former ABM students, finding the smaller pieces that can be done in a week is only half your battle.
The other half is actually taking action and doing the work.

That's what Get Shit Done Accountability Coaching is all about.
Every Friday, you and I will get on the phone or Skype for 30 minutes.
We'll:
Break down your big projects into 1-3 smaller to-do items you can finish the following week.
Review the 1-3 smaller projects you finished during the current week.
Check in on your big project goals, so you know how close you are to completing them!
The following Tuesday, I'll send you a quick "hi, how's it going?" email to check in and see how you're doing with your to-do items for the week.
I'll also be setting aside 20% of your coaching fee each month into an escrow account.
When you complete one of your big projects, like publishing your website or landing your first guest post, I'll send you all the money that's accumulated in your escrow account.
Sound like exactly what you need? Let's give it a try for 2 weeks.
During your 2 week trial, we'll have:
an initial 30-minute "Get to Know You" call.
two Friday sessions of 30 minutes each.
two Tuesday "hi, how's it going?" email check ins.
At the end of the second Friday session, we can decide whether we'd like to continue working together.
If this sounds like exactly what you've been looking for, click the button below to get started with your 2-week trial.
You'll be taken to a check out page to make your $50 payment, and then to my online calendar, where you can schedule your initial "Get to Know You" call.
I look forward to helping you make real, consistent progress in your online business soon!